Mexico City is my second-favourite city in the world. I've visited there a few times a year for the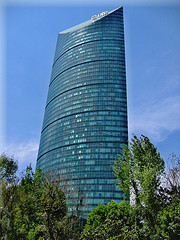 past couple of years. It's all began with my work with PJ Beltran. And now, a certain lady-friend.
Thinking of visiting for a few days or longer? Here's re my tips for the unwary traveller to La Cuidad de Mexico – or as locals call it, simply – Mexico.
At the airport
Taxis into the city are regulated. You queue up to get a ticket, prices are controlled. If you're headed towards the south of the city and you arrive in the afternoon, ask the taxi driver to take you via Rio Churubusco – less busy than Viaducto.
Travel in Mexico City
The cheapest way to travel is by subway – the Metro. It's designed after the Metro in Paris. It gets pretty busy during peak hours so avoid that. And although I've never been robbed on the Metro, you need to carry as little as possible, no fancy cameras or anything and not much cash, just in case.
Here's a map of the Mexico City Metro
A map of the tren ligero, the Xochimilco Light Rail. Great for visiting the floating gardens of Xochimilco or the Aztec Stadium, home of Mexico City's top football club, America.
And finally, the Mexico City Metrobus.
Food and Drink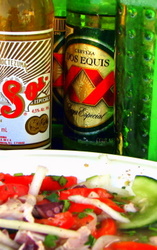 The best tacos in Mexico sell on the streets. But if you don't want to go down with a case of Moctezuma's Revenge, head for the best taco joint in town, El Tizoncito. Or for a quiet evening meal, to Las Lupitas in Plaza Santa Catarina, Coyoacan.
Fancy restaurant – there are so many! My favourite is Garufa in La Condesa, a swanky neighbourhood near the centre. But for traditional Mexican you still can't beat the San Angel Inn.
Bars – now you're talking. For sultry Cuban music, Mama Rumba in Colonia Roma. Or for techno and acid jazz, El Colmillo in Nuevo Leon.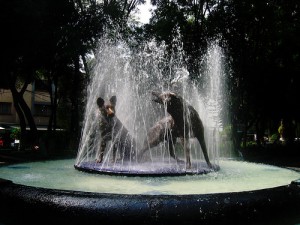 For hanging out, you can't beat the old neighbourhood of Coyoacan (you can see the coyote fountain in the photo). It's where my buddy PJ lives, so I've gotten to know it pretty well. take yourself down to the Gandhi bookstore, or grab a coffee at El Parnaso, traditional haunt of Mexico City intellectuals.
Outside Mexico
Tepotztlan
A mountainside town outside Mexico City. The new age crowd have kinda taken over, which is a pity – it's kinda full of tourists. But you can't beat the views, the groovy atmosphere and the famous Tepozteco ice creams.
(Thanks to my good pal Aleksu for the photos!)