So you wanna know more about The Jackman?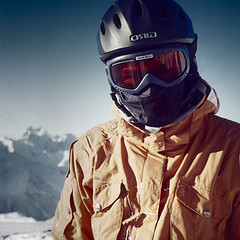 I was born to board. And yet I'm crazy for biology. It's a delicate balance.
I live in San Francisco. It's awesome, so they tell me.
I wouldn't know. If I'm not in my lab at UCSF, I'm on my way to the mountains.
When I'm not in the lab or the mountains, I'm in my second favourite place in the world, Mexico City. Yeah, it's huge and polluted and crime filled. What mega-city isn't?
It also has the grooviest little colonial centres and coolest bars and restaurants. And boy, do the people like to party.
Snowboarding. Genetics. Viva Mexico.